You can find tons of video tutorials online, for learning how to paint with acrylics, but it's still really worth investing in some good books too. Here are a couple of my go-tos. I like the first one because it helped me to understand the chemistry of the paints themselves. The second is a great ongoing resource for techniques.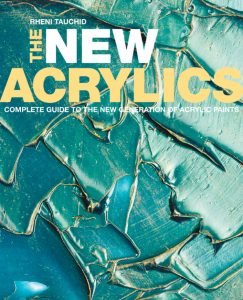 The New Acrylics by Rheni Tauchid
Artist and paints developer Tauchid explains the properties and applications of acrylics, a medium touted as "the most adaptable art material of the modern age." Tauchid begins by characterizing this do-it-all, fast-drying paint with its unparalleled clarity of dried pigment and bondable, virtually glass-clear polymers that do not degrade, discolor, or become brittle with time. These nontoxic chemical inventions, on the market for some 50 years, comprise more than 60 percent of all artists' paints sold in North America today. Technical in its approach, half the book describes the chemical components, attributes, production methods, and grades, moving on to a basic primer that lists materials and equipment. Tauchid then progresses to basic applications, which include glazing, underpainting, and staining, and goes on to discuss barrier-breaking alternative approaches (stained glass, acrylic transfer, even soft sculpture), complete with demonstrations. A variety of artists' work in eye-popping color and a wide range of styles amply illustrate this well-indexed resource.
Painting in Acrylics: The Indispensable Guide by Lorena Kloosterboer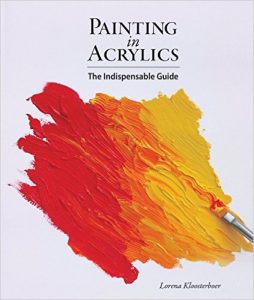 Painting in Acrylics: The Indispensable Guide provides comprehensive guidance for painters of all experience. Realist painter Lorena Kloosterboer, known for her exceptional technical skill, starts with the basics and progresses to advanced techniques and professional practice.