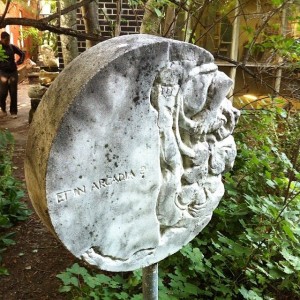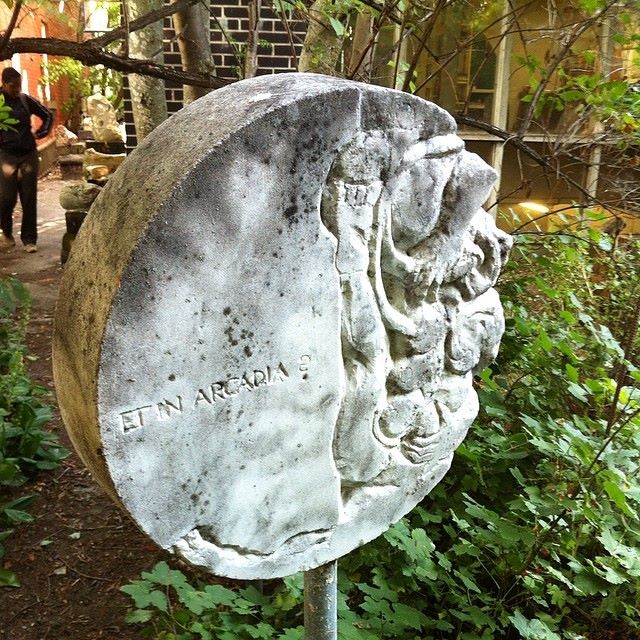 I was sorry to learn that Manfred May has died. (Read his obituary here).
This is one of his pieces; it almost directly inspired the name of my website. Manfred lived a few blocks away from me, in this incredibly interesting house that he designed – see below (he was an architect).
He's known for designing the St. Joseph's Mother House, and a church-in-the-round on Manitoulin Island, which I'm very interested in taking a road trip to visit.
I didn't know Manfred well, but I had a few very interesting conversations with him after I stumbled across his property while out on a walk. He displayed his sculptures all over the property, and at the time (2014) he was still allowing people to photograph them.
Later on he became worried about theft, but now it seems all but the heaviest pieces have been removed, and I have no idea where they've gone now that his house has been sold.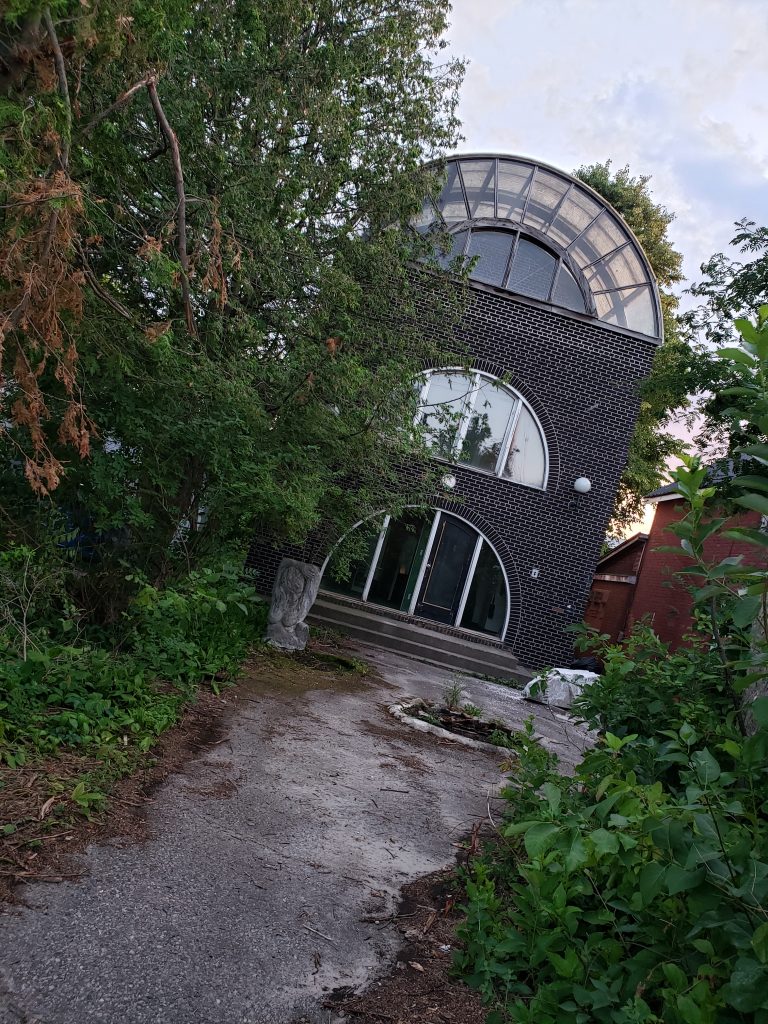 Here are a few photos of the pieces that really struck me when I first explored his property: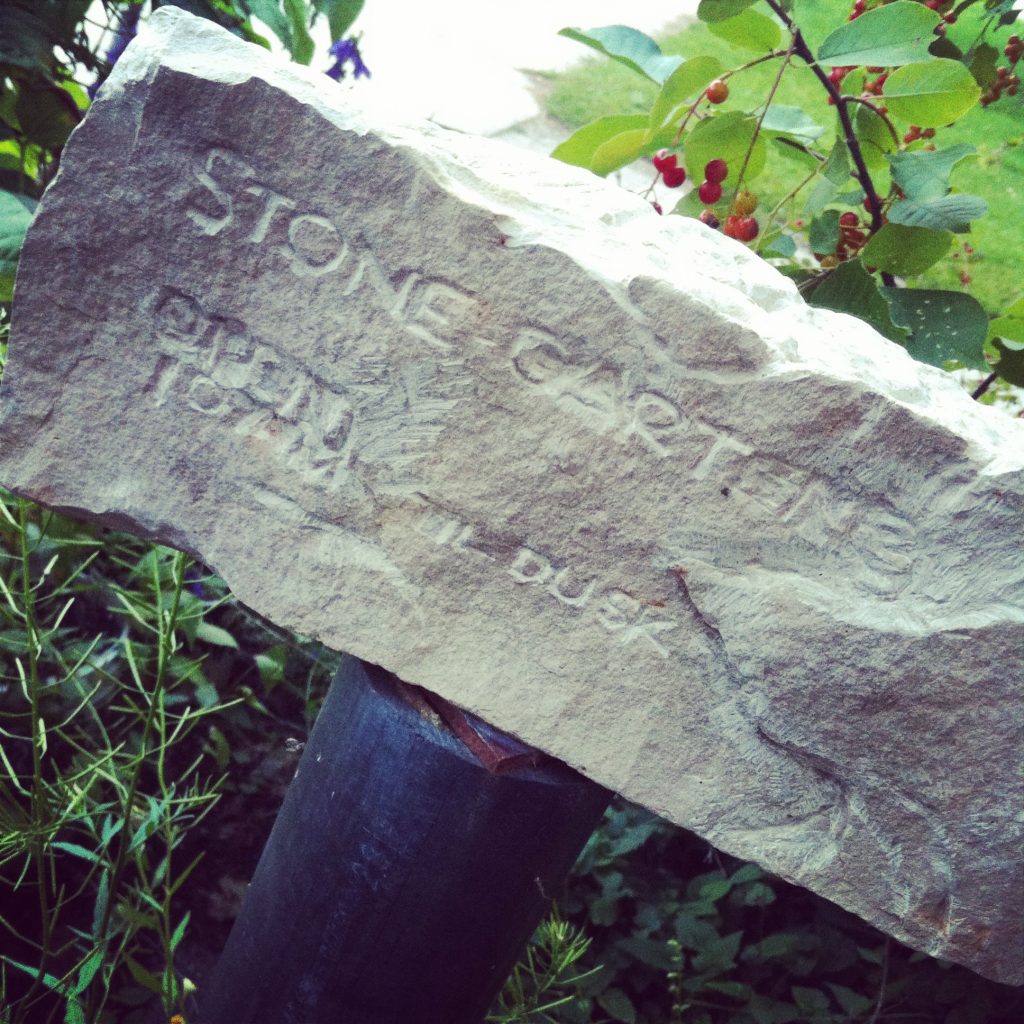 There's almost no information about Manfred available online; I'm interested in finding out more about him, as well as his sculptural and architectural work. If anybody local has any information or stories please contact me.
Walking into the back yard was like going into a sun-dappled fairyland. The place was overgrown and wild, and the art was almost unearthly. I hope the new owners of the property do the house justice, with the restoration it badly needs.